---
ABSENCE REPORTING LINE : 408.287.6268
---
Parents/Guardians:
Experiencing problems or need assistance setting up your grade viewer account,
please contact Cindy Wolpin in Student Services at 408-535-6310 x 65219 or .(JavaScript must be enabled to view this email address)
---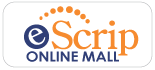 ---
---
---
---
---
2014 WASC Report(pdf)
---
Dance Guest Pass(pdf)
Spring Recess 4/14-4/18
All SJUSD schools and offices will be closed from April 14–18 for spring recess.
Todas las escuelas y oficinas del SJUSD estarán cerradas del 14 al 18 de abril debido a las vacaciones de primavera.
Welcome to the Home of the Mustangs
---
---
CST Testing Schedule April 8-11(pdf)
---

Join us for the
PHS ART SHOWCASE
TICKETS-(available at the door)
Adults $10 | Students $5 | Family $25
(parents and their children)
Each adult ticket includes: Entrance to the
event, one raffle ticket, entertainment,
refreshments and appetizers.
Come and support Pioneer art students on April 26th!
2014 Art Show Flyer(pdf)
---

Sign up online NOW! http://www.phsabc.com
---
ORDER YOUR GRADUATE A LEI FROM KAHUNA FLOWERS FOR GRADUATION.
CLICK ON THESE LINKS AND GO ONTO THE KAHUNA FLOWER WEBSITE TO ORDER YOUR FLOWERS AND LEIS NOW FOR GRADUATION. EASY! CONVENIENT! SUPPORT PHS!

Color_Flyer(pdf)
Pioneer_Logo_Mock_Up_Confirmation(pdf)
---
Summer program for SAT/ACT @ Pioneer
YouthStartup SAT-ACT Prep Teen Startup Registration Form(pdf)
Youth Startup Contest Flyer(pdf)
---
Upcoming CST information for parents(pdf)
Assessment Update
Pioneer will be testing during the week of April 21st.
Beginning with the 2013-2014 school year, California is moving to the California Assessment of Student Performance and Progress (CAASPP). These computer-based tests replace the STAR program. CAASPP is aligned to the Common Core State Standards for English and math, which California adopted in 2010 to describe what knowledge and skills students need to be well prepared for college and careers, no matter where they come from or where they live.
This year, CAASPP is being field tested to determine how well individual questions allow students to demonstrate what they know and still need to learn.
Who will take the test?
All students in grades 3-8 and in grade 11.
When?
Between April 7 and May 16, 2014.
Will parents receive test results?
No. Because this is a field test to determine how effective CAASPP is, schools, districts, and students/families will not receive scores.
Visit http://www.sjusd.org/parents/assessment-information/ for complete testing information and dates.
---
Últimas noticias sobre los exámenes estatales
A partir del ciclo escolar 2013-2014, California pondrá en marcha la nueva Evaluación de Desempeño y Progreso Estudiantil de California (CAASPP, por sus siglas en inglés). Estos exámenes que se tomarán vía computadora reemplazarán al programa STAR. El nuevo examen CAASPP está alineado con los estándares académicos, comunes y fundamentales de Inglés y Matemáticas que California adoptó en 2010 para describir cuáles conocimientos y habilidades necesitan tener los estudiantes a fin de estar bien preparados para los estudios universitarios y las carreras profesionales, independientemente de su lugar de procedencia o la ubicación de su domicilio.
Este año, el CAASPP se pondrá a prueba para determinar qué tan bien funcionan las preguntas individuales de dicho examen a fin de que los estudiantes demuestren lo que saben y lo que todavía necesitan aprender.
¿Quién tomará este examen?
Todos los estudiantes del 3º al 8º grado y los estudiantes del 11º grado.
¿Cuándo?
Entre el 7 de abril y el 16 de mayo de 2014.
¿Recibirán los padres los resultados de este examen?
No. Debido a que este ciclo escolar el examen CAASPP únicamente se está poniendo a prueba para determinar cuán eficiente es, las escuelas, los distritos escolares, los estudiantes y sus familias no recibirán los resultados.
Visite http://www.sjusd.org/parents/assessment-information/ para obtener la información detallada acerca de este examen y las fechas de administración.
---
Home Work Center Hours
Tuesday-Thursday 2:40-4:00pm
Mondays(S-Period) 1:40-3:40pm
---
Incoming Freshmen!
Interested in joining the leadership program for the 2014-2015 school year.
Click on the link below to get your application now. Applications are due to Mrs. Hernandez at Pioneer High School by April 21st.
Freshmen Application 2014/15(pdf)
---
2014/15 Course Selection- Freshmen(pdf)
9th Grade Online Course Selection Directons(pdf)
Incoming Freshmen Presentation(pdf)
Important Freshmen Dates(pdf)
What to do in 9th Grade Packet(pdf)
---

Senior Information
"Graduating Class of 2014"
June 4th, 2014 6:30pm Rose Garden
2014 End of the Year Senior Packet(pdf)
Senior Graduation Trip to Magic Mountain(pdf)
Grad Nite 2014-FAQ.pdf(pdf)
•Senior College Night Presentation(pdf)
•Senior Expenses(pdf)
•Important Websites for Seniors(pdf)
---
School Presentations
High School Planning(pdf)
High School Planning-Spanish(pdf)
College Timeline(pdf)
College Research(pdf)
College Timeline-Spanish(pdf)
College Requirements(pdf)
College Requirements-Spanish(pdf)
College Entrance Exams(pdf)
College Entrance Exams-Spanish(pdf)
Financial Aid Night Presentation(pdf)
Transition to High School Presentation(pdf)
Transition to High School Presentation(pdf,spanish)
Scheduling Presentation(pdf)
---