---
---
Parents/Guardians:
Experiencing problems or need assistance setting up your grade viewer account,
please contact Cindy Wolpin in Student Services at 408-535-6310 x 65219 or .(JavaScript must be enabled to view this email address)
---
---
---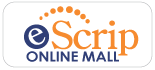 ---
---
---
---
Library Search Engine/ Destiny Log In
---
2014 WASC Report(pdf)
---
School Site Council Agenda
SSC minutes March 2016
SSC Agenda March 2016
SSC Agenda April 2016
Welcome to the Home of the Mustangs
---
Class Of 2016 Graduation Info
PHS Senior Calendar 2016
Graduation Schedule 2016
Senior Graduation letter 2016
Senior Graduation letter 2016-Spanish
---

PTSA Grad Night Flyer
SJUSD Waiver for Field Trip
Six Flags Dress Code
PTSA Release
SJUSD hold harmless letter
---

Graduation Flower Ordering Info @ https://kahunaflowers.com/
---
Info for incoming freshmen
2016-17 9th grade Online Course Selection Form
How do I become Eligible for College?
Important dates for incoming freshmen 2016
Pioneer High School Football Info for freshmen
Intro to Mustangs Football Flyer
2016 Frosh-Soph Football Summer Schedule
---
Summer School Sign Up Form - 2016
Summer NASA Ames Program
---
Want to learn more about Pioneer's Robotics Team, The Apes of Wrath?
Check out The Apes of Wrath web page to see what Pioneers great robotics team can do!
Click here to go to the site!
---

Congratulations to Saul Hernandez Morales for earning the 2015 Texas Instrument STEM Teaching Award.
Read More Here
---
large from steve odom on Vimeo.
Mashan Zare - Award Summary
Congratulations to Mahsan Zare, The March Jefferson Award Earner.
If you would like to learn more about the Jefferson Awards or Service Learning
please visit our Service Learning Facebook group
---
---
Parent Brown Bag Meetings
The time/location for all the meetings is
Noon-1:30pm in the Collaboration Zone at the district office
The dates for the meetings are:
9/24/15, 10/22/15, 11/19/15, 12/17/15, 1/28/16,
2/25/16, 3/24/15, 4/28/16, 5/26/16
---
---
California Department of Education - Letter of the 2015 Early Assessment Program
2015 Early Assessment Program
---
A typical day @ Pioneer High from Joe Berticevich on Vimeo.
---

Almaden Valley Counseling Service has provided on-site student
counseling services at Pioneer High School for over 30 years.
To learn more Please click here: Almaden Valley Counseling
---
---
California Assessment of Student Performance and Progress program - CAASPP
Last spring, schools and districts across California participated in the California Assessment of Student Performance and Progress program, also known as CAASPP. This set of assessments provides information on student progress under the Common Core State Standards (CCSS), supporting more rigorous instruction in San Jose Unified School District and increased expectations for students.
Pursuant to California Code of Regulations, Title 5, Section 852, each year school districts are required to notify parents or guardians of their pupil's participation in the CAASPP tests. In addition, districts are required to inform families of their right to exempt their student from taking the CAASPP tests. For families wishing to exempt their student from a CAASPP assessment, a written request specifying the test(s) to be exempted must be submitted annually to the school site.
To learn more about the CAASPP assessments your student may take, or the exemption process, please click here.
Evaluación de California del Desempeño y Progreso Estudiantil - CAASPP
La primavera pasada, las escuelas y distritos escolares de todo California participaron en el programa de Evaluación de California del Desempeño y Progreso Estudiantil, también conocido por sus siglas en inglés como CAASPP. Este conjunto de evaluaciones proporciona información del progreso de los estudiantes con respecto a los Estándares Académicos, Comunes y Fundamentales del Estado (CCSS). Los resultados de la evaluación brindan apoyo para impartir enseñanza más rigurosa en el Distrito Escolar Unificado de San José con el fin de aumentar las expectativas académicas de todos los estudiantes.
De conformidad con las reglamentaciones del Código de California, Título 5, Artículo 852, cada año a los distritos escolares se les requiere que notifiquen a los padres y tutores acerca de la participación de sus hijos en los exámenes CAASPP. Además, a los distritos escolares se les exige que informen a las familias que tienen el derecho a pedir que se les exente a sus hijos de tomar los exámenes CAASPP. Las familias que no deseen que sus hijos tomen una evaluación CAASPP, deberán pedirlo por escrito, especificando cuál examen o exámenes no desean que tomen sus hijos y entregar dicha solicitud escrita a su escuela, cada año.
Para obtener más información de las evaluaciones CAASPP que podrían tomar sus hijos o sobre el proceso para pedir que a sus hijos se les exente de tomarlas, por favor haga clic aquí.